"Our service is a joke!" "We just lie through our teeth, the customer never notices!" Or: "Once we've won a customer, service is not that important anymore!" – Have you ever heard such statements from a company? Of course not. No company will publicly admit that its own service is poor. On the contrary: most companies not only promise good, reliable, speedy service, but also declare absolutely impressive, fantastic achievements: "Customer service is not an additional offer for us. Customer service is what it's all about" Or: "We live service – whether on the phone, via e-mail or in person at your premises." Many companies have now realised that they can stand out from the competition with similar products by offering good service. Or should it be said: the marketing departments have recognised this and the companies have difficulties to put the full-bodied promises into practice?
What is good service?
If I ask you when you last experienced really good service, do you have to think about it? Alternatively, if I ask you about a bad service, can you, like me, choose between several? For example, I recently bought "The magical world of card tricks for adults" on Amazon as a gift for a friend. This package was delivered to the neighbour Truckenbrodt on a Thursday. Well, there's no one named Truckenbrodt in the entire house. The hotline couldn't tell me why the package wasn't delivered to me, since I was there the whole day, but at least they initiated a new delivery on the following Monday. This time to the neighbour Jackopsen. Jackopsen? Was that supposed to be Jacobsen or Jacobson? Either way, there's no one in the building by that name. Not even in the adjacent buildings. The fact that it was dropped off at number V doesn't make it any better. V for 5, or front building (V can stand in German for "Vorderhaus", or a housing complex in Rome? The hotline was again unable to answer why the parcel would not simply be delivered directly to me, but at least they offered me a credit note for my amount. Ergo: No gift, problem not solved, but a credit note. World class!
3 weeks later I personally received another Amazon order. One could almost assume that Amazon would learn something new. But at that time I was on vacation several thousand kilometers away. Until today it is still unclear who received the package. At least I can now simply press redial and don't have to search for the hotline number anymore … There are many service examples where something goes wrong. As a customer, you are often already happy if there is a hotline that tries to clarify the problem quickly. Sometimes you also get a message that the check will be done within the next 45 working days:
You can certainly add numerous personal examples to the list. Anyone who has wanted to buy a fan in the last few weeks, who had to stand in a 20 metre long queue at a post office, who was allowed to wait in the supermarket because 6 of 8 cash registers were closed, or who once again did not understand the name of the hotline employee, knows how rare good service really is.
The wrong perspective
"At present, all our consultants are busy talking. The next available consultant is reserved for you."
"For training purposes, we are recording the interview. Please say no if you disagree.
"If you wish to speak to a consultant, please press 5.
"First, please enter your 12-digit device number using the keypad on your phone or speak the digits after the beep. Beep.
Imagine you call a company with a request and you receive such an announcement. How happy are you about this on a scale of 0-10? Probably you are not happy about it. Why should you? You want to express a concern and solve a problem. Can you imagine that even a single caller is happy about automated announcements? At the latest since Telekom stopped its traditional service of announcing the time ("The next tone is …) in March 2005, it is hard to imagine that there is even a single caller who gives more than 3 points on the scale. This one caller is likely to work in a larger company that uses a similar system with automated announcements. And if he doesn't work in such a company, he will find it easy to understand the challenges and processes of organisations.
Of course, you might rightly object that especially medium and large companies use such systems because of the large number of daily calls. Answering questions by keyboard is supposed to save time. Querying data and selecting the request at an early stage are the basis for the subsequent conversation with a suitable contact person. And what does the customer think? Is he happy about it, does he not care or does it rather annoy him? What would you think? You have a problem, decide not to write an e-mail and to call personally. You are looking for a suitable telephone number and wonder why it is not directly displayed on the website. You call, end up on hold and are offered between 3 and 9 options. Do you discover an advantage for yourself? In some organisations in similar situations, it is claimed that the customer does not know what is good for him. And do you know what is not good about that? The company thinks about customer problems from their perspective. But it does not think from the customer's perspective.
What do customers want?
In the situation just described with the automated announcement it is almost impossible for a customer to recognise the implicit advantage of a quick classification of his request. The structured collection of data, information, application scenarios is useful – but why can't it be done by a person on the other end of the line? Is it really cheaper to select problems with a machine than to communicate with a customer from one person to another?
Customers who have a problem and then contact the supplier or manufacturer are often considered particularly valuable and loyal customers. A customer who does not report a problem could soon become an ex-customer. He could spread his negative experiences among his circle of acquaintances or even far beyond via Twitter & Co. This makes it all the more important, if he comes forward with a concern, to provide personal support from the first second of his call. Basically there are different aspects that can be subsumed under the term "service" and accordingly the wishes of the customers vary:
A customer who has signed up for a software update service wants to know when the next version is coming, what it can do and how he can get it up and running as easily as possible without jeopardising existing data. So he wants security and reliability.
A customer who orders two curtain rods from one supplier and only gets one delivered, does not want to hear from the hotline that he should look into the packaging again after all. On the contrary: he simply wants to receive the ordered goods in full. So he wants communication at eye level and not instructions.
A customer who is waiting for a solution wants a quick answer. Speed is particularly important to him.
A customer who chooses a supplier wants him to keep his promises and commitments. For example, a customer who concludes a maintenance contract with a company that can be reached by telephone from 9.00 am to 5.00 pm, as is customary in the industry, does not want to wait until 9.30 am to reach a contact person. By the way, very few customers complain about having the same contact person, because they actually save time and avoid duplicate communication. (Why do companies actually find it so difficult to publish the extension numbers of specific contact persons in direct conversations?)
Things can go wrong – even customers know that. Nevertheless, they expect their counterpart to show a certain degree of understanding for the consequences that arise for them.
Conclusion
In the vast majority of cases, customers do not want much: If they have a problem, they want it solved. From manufacturers and suppliers they expect security and reliability, communication at eye level and the keeping of promises and commitments. Speed rarely does any harm. Of course, people can also be friendly and understanding. And in all other respects, customers simply hope that parcels will simply be delivered directly to them.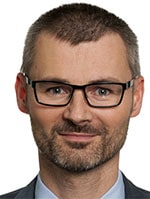 Michael Schenkel
Head of Marketing, t2informatik GmbH
Michael Schenkel is a graduate business economist and is passionate about marketing. He has a certificate for excellent hiking characteristics, Odenwaldtour in classes 6a/6b and since 1984 the Seahorse. He likes to blog about requirements engineering, project management, stakeholders and marketing. And he will certainly be delighted if you meet him in the real world for a cup of coffee and a piece of cake or for a virtual get-together.