The customer behind the IP address
Have you ever bought anything over the Internet? Almost three quarters of all Germans have already done so. What many people were sceptical about a few years ago has long since become normal and present. There are countless possibilities to shop online, there are comparison portals, rating platforms and Black Friday offers. Given the number of business transactions, it is not surprising that the majority of interactions between suppliers and customers take place automatically. But unfortunately, many companies often forget about the people behind the IP address. And this has a major consequence: customer loyalty decreases. Even customers who have been loyal to manufacturers and partners for years are concerned with alternative offers, with other ways of procurement. And how do many companies react? They intensify their advertising efforts, offer new services, think of optimised conversions and sales funnels. In fact, companies can do something quite simple: they should simply talk to their customers, place them at the centre of interpersonal communication and listen.
Customer satisfaction does not result from rating
"The expected waiting time is approximately 90 minutes." – was recently the announcement of a major German telephone communications provider. What had happened? My private telephone and Internet access no longer worked. It didn't work, it worked, it didn't work. With the help of an app from the provider, the Wi-Fi could be checked and the router restarted. Result: the Wi-Fi worked, but only for about 1 minute. Then it didn't work again. It almost came as it had to: the app asked me for a rating. Positive reviews are very important in the Internet age. They create trust. This is understandable and easy to comprehend. Potential customers and users are positively influenced. For me as a concrete, real existing customer, a functioning Wi-Fi connection would also have been a confidence-building measure. An app that solves my problem by magic – all the stars in the world would it deserve. On the third run, the app at least identified the problem: a non-synchronous DSL line.
What would you have done with a non-synchronous DSL line? I called the hotline. The call worked directly from the app. Cool. In advance, the app instructed me to note the customer number, router name, device password and the error message. I should definitely say "DSL Help" on the phone. Okay, said, done. After entering the phone number twice and reading it out once to confirm, I received the friendly information: "The expected waiting time is about 90 minutes". Wow, 90 minutes. I decided to use the waiting time and search the Internet for alternative tips using my mobile phone. I quickly ended up on the provider's site and there in the help area. A digital chat assistant offered itself to me. To make a long story short: just forget it. It answers quickly and automatically, but in loops, without gaining information. And at the end, after it wanted to send me the link to the app, it asked whether the information was helpful. Mmh, not directly …
Of course, it's easy to point your finger at other organisations and let it go about what doesn't work. Things go wrong with me every day, I don't work perfectly, I make mistakes.  The whole thing is human. That the app couldn't help me – forget about it. That the help on the website is not thought through – ticked off. That "DSL help" is not offered in the voice menu of the hotline – a small detail. 25 minutes later the time had come. A woman answered with the question: "Birthday? I start most conversations with a greeting, but that is only a side note. "What is your problem? – I had expected this question. In response to my explanation, I was told that technicians had already started solving the problem two days ago, but she did not know how long it would take. Did I mention that I'm trying to be understanding? It is not the fault of the hotline that the information about the expected duration is not stored in the system used. It is also not intentional if a part somewhere in front of my router does not work as expected. I was somewhat surprised by the question of whether I had a D1 mobile phone contract with Telekom? If so, she could offer me a credit as compensation. Okay, now two things are clear: the big German telecommunications provider is Deutsche Telekom. And whoever has considered such a gift, it does not work. I'm not a Deutsche Telekom mobile customer, but I own a Deutsche Telekom landline. Do customers only get a credit if they have a mobile phone contract with Deutsche Telekom? Amazing!
I'll save you the trouble of further interesting conversations. The result was almost in line with my expectations: the next day I received an SMS – I was allowed to give my mobile phone number to an imaginary technician for questions – asking if my problem had been solved. I answered in the negative and immediately received another text message with the following content:
Digitalisation on a small scale
You are probably familiar with similar situations and possibly also with a few examples from your company. I am not concerned about the Telekom, about disruptions or waiting times. It's about me as a customer. I am not only a customer in the online world but also in real life. Not only digitally, but also analogously in the best sense. From flesh and blood. And as such I might be willing to report on positive experiences, but first and foremost I would have liked to have solved my problem before I am automatically asked for feedback via app, web and text message. The following example shows that things can be done differently: my credit card expired recently. I have deposited this with various providers as a means of payment. At t2informatik we send our newsletters via a provider called Mailchimp. And what does it do? It sends me a reminder before expiration asking me to update my means of payment:
Obviously this is no witchcraft, because Mailchimp knows my credit card and has implemented a small service that helps me and Mailchimp at the same time. This is digitalisation on a small scale, simple and useful. Where did I also leave my card? With DriveNow, the car sharing provider. They also sent me an e-mail about the expiring credit card and gave me a credit of 5 euros as a thank-you after updating the data. This is very nice and shows that the company is concerned about typical applications for its customers. Often it doesn't need much to give customers a good feeling. In most cases, a glance to the left or right is enough to see what other providers are doing in comparable situations. How easy would it be for any provider that stores its customers' credit card information to offer such a service? If you were a customer of your company, what things would you want? And what do your customers really want? Just ask them at the next opportunity.
Good ratings from real customers
I don't want to hide the fact that many companies have a volume problem. It is simply impossible to ask all customers individually about their wishes and ideas. This is certainly also a reason for automated feedback requests and evaluation options. And as a result, it probably won't get any better, because interviewing many customers means getting many answers. It is to be feared that numerous wishes cannot be implemented.
But what actually happens if a manufacturer contacts you and simply asks you how you are doing with product A or B and whether he can do something for you? What happens if the supplier tells you that he may not be able to fulfill every request from every customer, but is trying to improve services, speed up response times and release two new software versions within the next 6 months? Maybe he won't be able to do everything, but at least as a customer you'll notice that he's making an effort. He will take care of you, with performance and interest, with dedication and will. He treats you as a real customer and not as an anonymous online shopper. I personally don't wish for much more. But I don't accept less either. And what do manufacturers and suppliers often get in return: loyal customers and good ratings.
Notes:
Michael Schenkel has published more articles in the t2informatik Blog, for example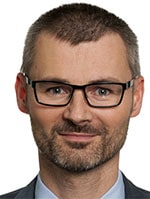 Michael Schenkel
Head of Marketing, t2informatik GmbH
Michael Schenkel has a heart for marketing - so it is fitting that he is responsible for marketing at t2informatik. He likes to blog, likes a change of perspective and tries to offer useful information - e.g. here in the blog - at a time when there is a lot of talk about people's decreasing attention span. If you feel like it, arrange to meet him for a coffee and a piece of cake; he will certainly look forward to it!​