With a market value of $1 trillion, Apple Inc. is the most valuable company of all time. One trillion – that's 1,000 billion, which is a one with 12 zeros. Incredible. And very impressive. What Apple has achieved over the last few years is also really great. But does that really make the group from Cupertino the most valuable company worldwide? When is a company valuable? And for whom?
The very special ecosystem
​The Apple success story has been told many times. The company has managed to revolutionise existing markets and create new ones. It has built an ecosystem in which many products can interact easily with each other, and the product range has continued to grow gradually. But with the ecosystem, Apple has achieved three things above all: 
The world's best customer loyalty
The majority of customers and users remain loyal to Apple for many years. Of course, long term customer loyalty exists across a wide range of products and industries. But every year, the Californians succeed in releasing new versions of existing products and generating a run on these innovations, even though the generations that were previously current continue to function. Even if some of the users skip one or the other product generation, at the latest the iPhone after next will be bought again.
The world's best image
With the iPhone, Apple has taken the mobile phone market by storm. The iPad was not the first tablet PC on the market, but it has long been the benchmark in the industry. And with the Apple Watch, the US group has already left the entire watch industry behind. Hardly anyone doubts that this would be different for a TV set, an iron or a refrigerator. It seems that Apple understands users better than any other company. This leads to two interesting findings: If a user doesn't succeed with an Apple product right away, he probably thinks too complicated. He is more likely to look for the error in himself than in the device. And: Many customers own different devices from the world's most valuable company. One reason for this almost perfect cross-promotion of the products is certainly the image of the manufacturer with the unmistakable logo. And even if there is criticism of production conditions and locations, high prices, changes to interfaces and tax avoidance tactics, almost everything is forgiven by Apple's supporters.
The continuous examination of the company and its products
For journalists and bloggers Apple is probably a dream come true. All over the world there is speculation about innovations, secret pictures are "leaked" and products and versions are compared in detail online and in print media. Even product presentations of the company are being broadcast live on the Internet. Presumably stock market analysts are also pleased, because rising share prices can be explained more coherently with rising sales and turnover figures than if they are based solely on speculation, promises of the future or tweets from eccentric company owners. Politicians, sociologists, opinion pollsters, economists, business economists, product designers – the list of professions and people who deal with Apple is remarkable.
The value for employees
When is a company valuable for employees? Probably there are more answers to this question in every company than there are employees. The answers depend on personal experiences and individual situations. Those who are bullied by colleagues want a nice working atmosphere. If you have to wait regularly for your salary, you want a solvent, reliable employer. Whoever would like to get to know and use different techniques in software development would like to work in different (customer) projects.
Many valuation portals try to approach the value of companies through questionnaires. Among other things, the behaviour of superiors and team colleagues among each other, communication and transparency within the company, equal rights and the treatment of older colleagues, salary and social benefits, working conditions and work-life balance, environmental awareness and image, team spirit and fairness, respect and credibility are asked. Since the catalogues are intended to cover as many sectors and companies as possible, the questions address general topics. For example, it is not possible to deduce from a question on cohesion among employees whether it is the exchange in coding dojos on Angular 6 (a popular JavaScript framework), the appreciative dialogue in a retrospective or joint leisure activities of employees. In addition, evaluations of current employees tend to be rather good and those of former employees rather bad. Perhaps this is one reason why at Stack Overflow – a worldwide online community for software developers – a survey showed that almost 27% of developers found their current job after a tip from a friend, family member or former colleague.¹ Ratings from friends, family members or colleagues are obviously good indicators of the value of a company.
My personal values
In my professional career I was allowed to work for different companies in different industries. One company had 5 employees, another approx. 300.000. I enjoyed working for each of these companies at the respective time. The supervisors and colleagues, the tasks and environments, the products and services, as well as the customers and partners helped me to develop values and principles and to gain my personal view of companies. No, I didn't work for Apple, so I can't judge the company from the inside. For me, my employer t2informatik is the most valuable company worldwide. I would like to
work for a company that is one of the very best in its domain and would like to work with the client on a long-term basis and in various projects.
work for a company with a positive economic forecast.
like to work in a company with low fluctuation and natural growth of employees.
work with colleagues who like and respect each other, who can exchange ideas and opinions, who laugh together and who want to make a difference together.
have freedom in the performance of my activities.
to be able to go to colleagues in software development to ask them questions or learn from them – as a marketing man among software developers, this is quite simple …
receive and give direct feedback.
live and work in Berlin.
And I am glad that
we work in a structured and methodical way, without setting everything in stone
we do not follow trends just because they are hip.
there is a friendly reminder at the end of the month for time tracking and no reproach why I haven't filled it out yet.
we support the next generation and give students the opportunity to do their Bachelor of Science in Computer Science with us.
it is not important for my activities whether I do them in the office in Berlin, with partners and customers on site or in London with a view of the Thames.
we have very good work equipment with height-adjustable desks and several monitors per workstation.
we do not have a table football, billiard table or swing in the office.
the manager brings along an ice cream or invites us to a company barbecue.
that colleagues bring a cake for their birthday and we drink free coffee or water with it as we do every day.
I gladly recommend t2informatik – as a contractor and as an employer. Of course you can now say that this is my job too. Right, it is. Fortunately it is also true. Even at my job interview it was a dialogue at eye level, a mutual introduction and exchange. This way, both sides could easily judge from the outset whether a collaboration made sense. And it does make sense. No wonder, since I work for the most valuable company in the world.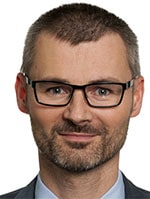 Michael Schenkel
Head of Marketing, t2informatik GmbH
Michael Schenkel is a graduate business economist and is passionate about marketing. He has a certificate for excellent hiking characteristics, Odenwaldtour in classes 6a/6b and since 1984 the Seahorse. He likes to blog about requirements engineering, project management, stakeholders and marketing. And he will certainly be delighted if you meet him in the real world for a cup of coffee and a piece of cake or for a virtual get-together.