Planning subject to reservation
In recent months, I have become increasingly aware of the term "uncertainty" in the media. The trigger is the unpredictable outcome of the formation of the government in Germany. As someone who has been dealing with uncertainty privately, professionally and scientifically for several years, I was very pleased. Here a change in our terminology seems to be in the offing, and new terms also mean a change in thinking. I see this change as an opportunity for us, especially in business and politics, to move away from the idea that we can plan and control everything. Instead, we can now address the real core issue: How can we remain capable of taking action and making decisions, even if the outcome is unpredictable despite the best efforts and planning, or – even worse for us – if something unexpected happens suddenly and unexpectedly? In other words, how do we remain capable of acting and making decisions with and in uncertainty?
Planning reliability
Although we will probably all agree with the statement that "future is uncertain", we have rather negated this especially in the professional environment; we have mainly worked on methods to "increase certainty". We have thought about (further) improving planning, expanding risk management, analysing and structuring complexity. All these are measures to have knowledge and thus control over what will or can happen and therefore retain control. In my opinion, the hip methods of agile management are also methods of bringing planning closer to reality and thereby maintaining control and steering in volatile times. A feeling of security is a basis for being able to act and make decisions. And since we live in a society that is rationally shaped, it is just that mind-oriented approaches are needed to create security – and planning and control are such – appropriate means. In this context, it is logical to improve them beyond the reasonable or – perhaps more appropriately – efficient measure. It is equally logical that the approaches to reducing complexity should attempt to make the effort for planning and control more appropriate again. Ultimately, however, with all these approaches we avoid the fact that the future is uncertain and therefore planning is always subject to (future) reality.
Uncertainty as a characteristic of (IT) projects
These considerations also apply in particular to projects. By definition, projects are initiatives with a unique character, i.e. at least in parts they have not yet been experienced in this way, experience is lacking. This further restricts their predictability vis-à-vis initiatives without this explicit uniqueness character. Agile methods have brought a significant improvement here, precisely because they take account of this fact by allowing more flexibility and adaptation to recognised change. And they take into account people's need for security by permitting operative work under clear framework conditions that are stable at certain stages and, at the same time, methodically supporting the regular comparison of reality and planning. The bottom line, however, is that even with the very best planning and highly flexible control methods, uncertainty is an existential component of our world and that in an increasingly complex and heterogeneous society and economy, it is becoming increasingly evident in projects as well as in day-to-day business. An essential factor is the increasing digitalisation, which strongly influences projects. Not only are projects increasingly using digital technology, they are also the essential organisational form for the development and introduction of new IT technologies. Studies by the Institute for Social Science Research in Munich show that technology is now a major factor in uncertainty. Our assumption that technology shows deterministic behaviour is therefore less and less correct. On closer inspection, this is not surprising, since even technical components are subject to environmental conditions that can only be controlled to a certain degree. With increasing complexity this becomes more and more obvious.
We still prefer to talk about complexity in the professional field; we believe that we simply have to know all the parameters in order to make accurate predictions. This belief reflects our hope that one day we will be able to understand and control everything – and we would not need to fundamentally change the path we have taken to make (IT) projects controllable. However, it can be clearly stated that our previous approaches to planning and control are reaching their limits. And it doesn't matter whether the world is too complex to predict events accurately or whether it is uncertain and there are no accurate predictions even with the best planning. Further improvements to planning-based approaches jeopardise efficiency because the effort involved increases disproportionately. Worse still, a well-developed planning approach gives us the false impression that we have everything under control and makes us negligent in looking for signals that the plan is increasingly deviating from reality. On the contrary, good planning and a sound plan are a must in projects. But there are situations beyond even the best plans, and competent handling of and in such situations is often critical to success. Here it is necessary to look for new approaches to unpredictable situations, i.e. uncertainty. Such approaches must achieve the following with the aim of making projects successful:
Offering a feeling of security beyond control.
Maintaining the ability to act and make decisions.
Promote the recognition that the plan is no longer applicable or that it is close to no longer being applicable.
At the end of 2016, the Gesellschaft für Projektmanagement (GPM) published an expertise in which scientific and practical approaches to dealing with uncertainty are presented and systematised. Here you will find the study results (in German).
Uncertainty as an opportunity
A key message from the GPM study is that uncertainty is not a crisis, so dealing with it is not crisis management. Uncertainty conceals opportunities, new things can and must be thought of. Many of mankind's major projects – think, for example, of the discovery of America by Christopher Columbus – only became what we see today. Uncertainty can cause projects to undergo changes that promote their long-term and sustainable success. Dealing with uncertainty is therefore a competence that is worth expanding and training and which – and this is another message from the study – can be learned. The human being increasingly comes to the fore in his holistic nature and is not reduced to the resource "intellect". Competences that enable people to act and make decisions, even in uncertain situations, and to perceive these situations, are promoted.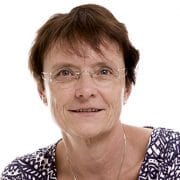 Astrid Kuhlmey
Computer scientist Astrid Kuhlmey has more than 30 years of experience in project and line management in pharmaceutical IT. She has been working as a systemic consultant for 7 years and advises companies and individuals in necessary change processes. Sustainability as well as social and economic change and development are close to her heart. Together with a colleague, she has developed an approach that promotes competencies to act and decide in situations of uncertainty and complexity.