My wish list to Scrum Master
For years I have been working in development projects and with the time the number of agile projects increased steadily. In my eyes, Scrum is the framework that has grown the most in recent years. And that's why the market has flushed a lot of certified Scrum Masters into the projects, freelance or from large and small consulting firms. Many of them hold the PSM I certificate; according to various training descriptions, this confirms their knowledge of how and why Scrum works, and what roles, artifacts and events exist.
With the increasing number of agile projects, I was also able to get to know numerous Scrum Masters. Mostly nice and technically competent men and women. They know the roles, the ceremonies and of course all technical terms. And yet many of them lack the last bit that turns their "good job" into an " awesome job".
In almost every new project I think of my "wish list for Scrum Master". If I had three free wishes for the next project – those would be it: 
Know the way. And have a look to the left and right.
"Do we really have to do a retro on a regular basis? Isn't it enough if we raise our hands after the review and do the retro only when needed?" These and similar questions probably keep coming up again and again. If a regular event is always moderated according to the same pattern, such a question isn't surprising, of course.
I've seen teams that have already labeled their Post It´s during the coffee break, which they later simply stuck to the feedback wall. Without thinking about it any further, without looking into it again. Without having to answer new questions. But when the Scrum team fart into the meeting chairs together, that's certainly not the fresh breeze the company had in mind.
Adapting to agile work is a challenge for many people on very different levels. Only time brings security and trust in a new framework. But that doesn't mean that the same patterns continue to be applied stubbornly, quite the opposite. If you want new answers, you have to ask different questions. So think about how you can decorate the framework so that others will be happy to share it with you. Be creative!
It's like putting on your shoes every day. Tying a bow is a seemingly impossible task for a beginner. He knots his shoelaces and wants his velcro back. Later the loops collapse like a failed soufflé and the ends turn into insidious stumbling blocks. He wonders why a bow is needed or even a shoelace. But as soon as he has learned to tie his laces, it works automatically and he doesn't even think about it anymore. He has even understood why the bow is necessary after slipping out of his open shoes a few times. And then, at the latest, he has to find clothes that match his shoes. The frame is set, now it's about the content. 
So stay firm. If the team only wants to carry out the retrospective when necessary, it doesn't mean it's useless. It means it doesn't deliver the output the team wants in the current format. 
Go ahead and carry others with you
The framework suggests that regular events always take place in the same location and at the same time? Of course you know how important timeboxing is for the process and you also know that the Scrum Master has to be neutral? Wonderful!
But it is not enough to know all this. You also have to apply it. Put it into practice and live it. I don't want to count how many Scrum Meetings I've been in that started 10 minutes later, because the Scrum Master said he had to get a cup of coffee quickly.
Especially for Scrum Masters, who come from a consulting firm with a development team, it is often not easy to remain neutral. That's only human, because they know their colleagues and how they work. When there is friction with the internal colleagues from the departments or divisions, the Scrum Master is under pressure. Then moderation skills are required. I am happy to have only sometimes seen how the Scrum Master withdraws to his own colleagues and from there rages over the department.
Be open. And real! A Scrum Master is only a human being and even he may be untidy, not always on time and biased. You just can't stay that way. Recognize the little tricks and use them. Develop your own order if no common system suits you – I know what I'm talking about, because I' m such a creative chaot myself. Just set your watch three minutes ahead, then come early to get a cup of coffee. Use supervision, talk to others (Scrum Masters) about how you feel or behave in different situations and how you master challenges.
In short: Be aware that you are the role model for the whole team and try to be the person you would like to be in the team.
A wish to the companies
It is incredibly difficult to have all the knowledge in a company that is needed for further development in today's fast-paced world. For many projects, external experts simply have to be called in, on the one hand because you cannot qualify your own employees as quickly as you would like, and on the other hand because some qualifications are only needed for a limited period of time. I know the construct; after all, I live from the fact that companies develop themselves further and change their culture in order to remain fit for the future.
But even if the time is not there to qualify your own employees, the time should be there to take a closer look behind the beautiful veils of the external providers and, in the case of Scrum, especially at the content of the trainings and certificates.
From my own experience I know that a Scrum Master with a Level I certificate, under which the ink still has to dry, cannot transform a development department into an agile way of working. There are so many stumbling blocks lurking along this path that one can guess with the appropriate experience, but without experience one quickly taps into them. In hospitals, junior surgeons are first allowed to look over the shoulders of experienced colleagues and are later accompanied by them for quite a while. And if we are honest, none of us wants the fresh university graduate to be the only one left to deal with the cervical vertebrae after an accident and thus decide on the course of your future life. And in companies, working with people is like a spinal surgery – to be enjoyed with caution.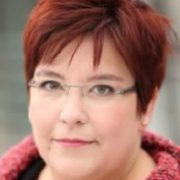 Stephanie Selmer
Strong companies do not only rely on new IT systems for the way into the future, but especially on their employees. Stephanie Selmer assists organisations with change, improving collaboration and achieving common goals. Her customers include medium-sized companies from all industries who see digitalisation as an opportunity to strengthen their employees.