Dr. Andreas Zeuch
Dr. Andreas Zeuch works as a freelance consultant, trainer, speaker and author. He accompanies companies on their way to more empowerment and corporate democracy. His books "Alle Macht für niemand. Aufbruch der Unternehmensdemokraten" and "Feel it!: So viel Intuition verträgt Ihr Unternehmen" are bestsellers and provide many practical examples.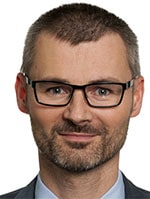 Michael Schenkel
Head of Marketing, t2informatik GmbH
Michael Schenkel is a graduate business economist and is passionate about marketing. He has a certificate for excellent hiking characteristics, Odenwaldtour in classes 6a/6b and since 1984 the Seahorse. He likes to blog about requirements engineering, project management, stakeholders and marketing. And he will certainly be delighted if you meet him in the real world for a cup of coffee and a piece of cake or for a virtual get-together.