Project management from Berlin.
Intended to succeed.
Do you need additional manpower for a software development project at your site? You want to structure a project, plan and carry out product development or save a project in trouble? We are at your disposal as a service provider for project management. And we bring along a lot of know-how, social competence and 100% passion.
Whether with classical or agile approaches, our project managers are familiar with many project management methods. We help you to set up your projects, support you in sub-projects or coordinate your employees and suppliers.​ Arrange a call now and we will discuss how we can best support you.
What services do we offer for your project management?
Project management is a competitive factor these days. The task of the project management is the project planning and project control for the achievement of the project goals with optimal coworker employment in the demanded quality and time. So much for theory. Since it is much more difficult in practice to achieve set goals, two aspects have become established in project management: the professional handling of requirements and working with defined processes.
Requirements management aims to develop products and solutions efficiently and with low errors. And how can you use requirements to manage your projects? Of course, you don't have to reinvent the wheel in every project. Work with processes, use standards and good practices. t2informatik is happy to support you as your project management service provider.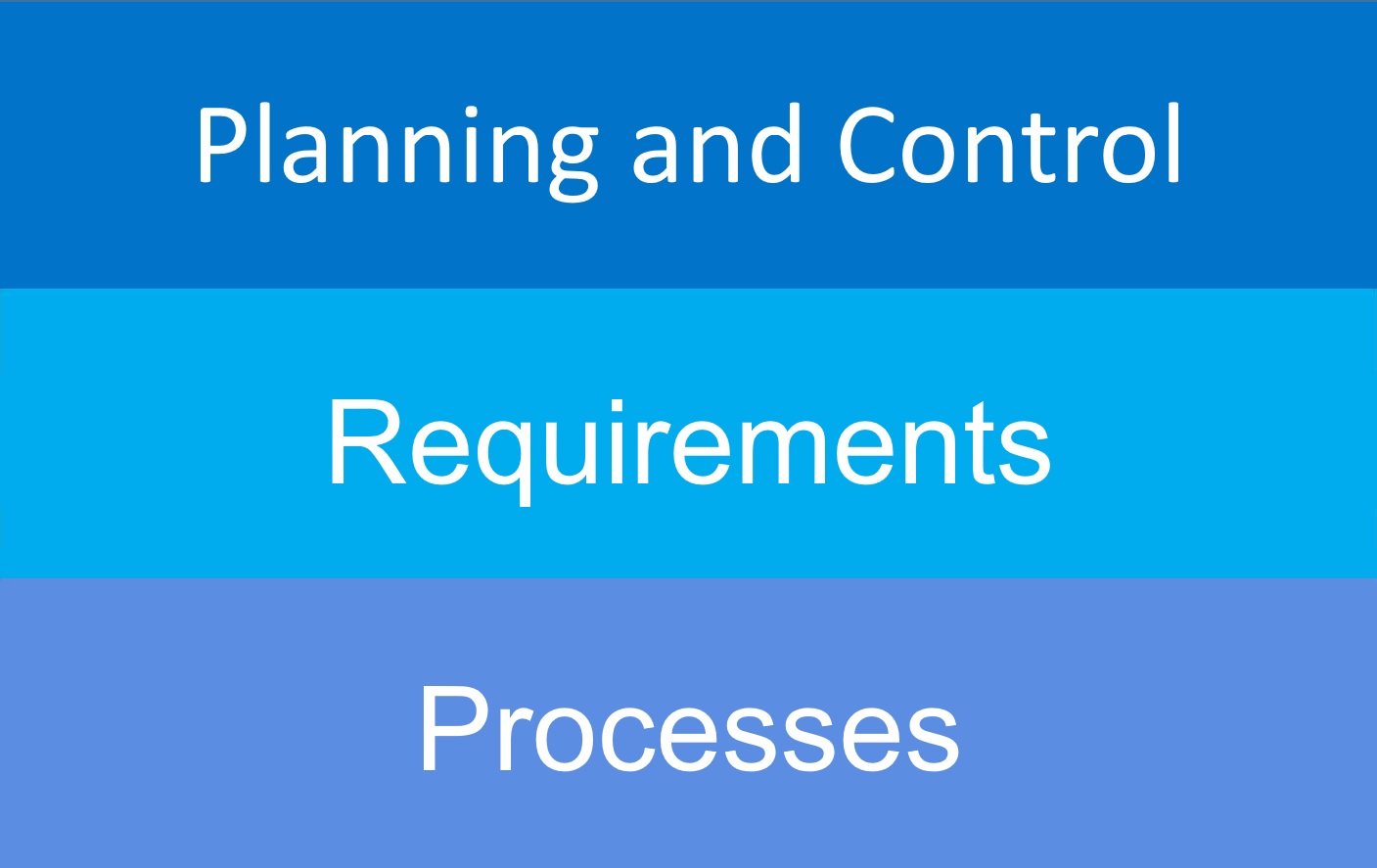 Planning and control
We support you in project planning and project control from the beginning of a project or in an ongoing project. Our experience has shown that many IT projects are under great pressure to succeed and meet deadlines, and that there is a danger of starting without a structured project start. However, it is often very time-consuming and difficult to correct errors in the course of a project that have their actual cause in a suboptimal project start. Here we help you with the
order clarification,
clarification of internal responsibilities and responsibilities of external partners,
preparation of the project vision.
We will also help you if a project is in trouble. Taking over an ongoing project is not an easy task. It is important to arrive at a well-founded assessment of the status quo and the feasibility of the project. We
identify the challenges and eliminate the causes of the problems,
involve the project team, define priorities and plan measures,
create an information base in order to make good decisions at short notice,
make a go-/no-go decision together with you, and
manage the project.
Requirements
Dealing with requirements is an essential factor for the success of your project. We help you with the collection, structuring and administration of requirements and pay attention to consistency, completeness and traceability. We support you in identifying technical correlations and consider stakeholders, goals and boundary conditions. And we plan and control your projects with these requirements on the basis of defined processes. So you always know how far your projects are in terms of content and not just how much time has passed since the start of the project.
Processes
If you have made positive experiences with defined processes in your projects, you will use them again in comparable situations. We are happy to support you in selecting process standards, in defining workflows for your projects, in optimizing your processes or in using V-Modell XT and PRINCE2. Our own approach at t2informatik is based on the agile methods Scrum and Kanban and combines them with the technical practices of Extreme Programming (XP).
Project management is also a top priority in our blog
Weekly tips, opinions and information can be found in the t2informatik blog – regularly with renowned guest authors.
Satisfied customers are the best reference
"I have been a customer of Thomas Klingenberg for many years and later a cooperation partner in the field of project management and IT services. To this day I am enthusiastic about how t2informatik combines methodical competence with individual customer support."
Our customers come from the most diverse industries. For them, we develop tools for planning and visualization in real time, design platforms for data integration, or design the replacement of existing solutions and the introduction of new ones. And we do this with enthusiasm, experience and a lot of know-how.
We are looking for talent and 100% passion. What are you looking for?
Many companies and organizations today are experiencing far-reaching changes that affect business models, products and services. Would you like to support our customers in planning and managing sub-projects or entire development projects? Are you interested in the coordination of teams and are you open to new situations and challenges?
With us you can change something. Become part of our great team.
Project management with t2informatik. Intended to succeed.