How to find us.
By public transport, bicycle, car or on foot.
We are located at:
t2informatik GmbH
Bülowstraße 66
Staircase D3, 1st floor
10783 Berlin
Germany
You can reach us by telephone at +49 (30) 419 58 981.
You will find our offices in Berlin-Schöneberg, at Bülowstraße 66, in the "Gewerbehof Bülowbogen" industrial estate.
Please go through the gateway that leads you to courtyard B, keep to the right and then go to courtyard D. There you will find staircase D3 and us on the 1st floor.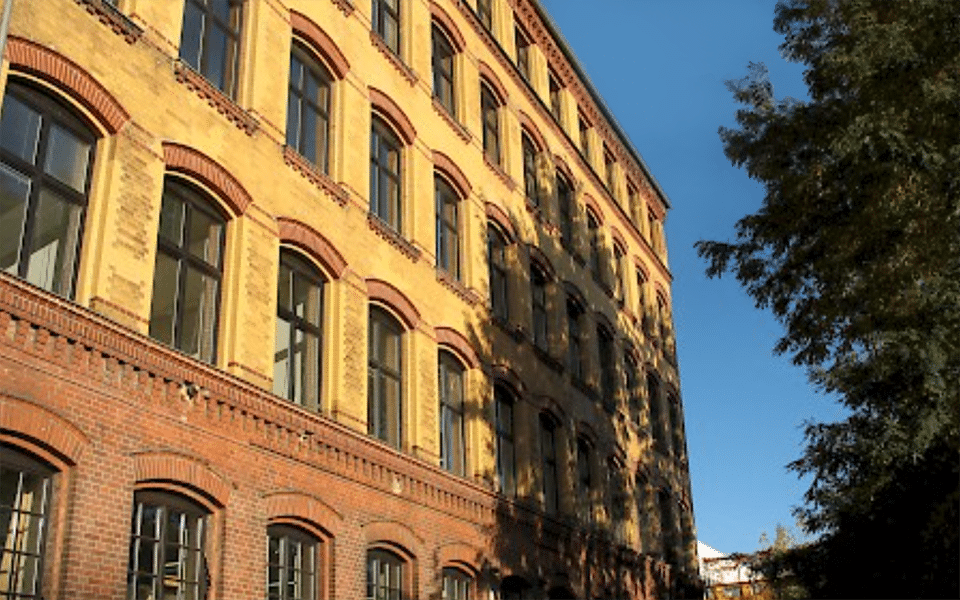 Arrival by public transportation
Take the underground line U2 to "Bülowstraße" and walk for about 4 minutes.
Or take the S-Bahn line S1 to "Yorckstraße (Großgörschenstraße)" and walk for about 5 minutes.
You can also take the S-Bahn lines S2 and S25, the U-Bahn line U7 and the buses M19 and N7 to "Yorckstraße". From there you can walk to us in about 10 minutes.
Arrival by car
Parking in Bülowstraße is managed by the city of Berlin. Parking costs approx. two Euro per hour. On the grounds of the "Gewerbehof Bülowbogen" itself, there are free short-term parking spaces for up to one hour.