t2informatik GmbH, Bülowstraße 66, 10783 Berlin
Besuchen Sie uns im Gewerbehof "Bülowbogen", Bülowstraße 66, Aufgang C, 1 Obergeschoß, 10783 Berlin.
Wir spendieren Ihnen auch gerne eine Tasse Kaffee.
Would you like to visit us? Nothing easier than that.
We are located at:
t2informatik GmbH
Bülowstraße 66
Aufgang C, 1. OG
10783 Berlin
Germany
You can reach us by telephone at +49 (30) 419 58 981.
t2informatik is easy to find. We are located in Berlin-Schöneberg in the industrial estate "Bülowbogen", Bülowstraße 66. Please go through the two front doorways and then left through the third doorway to entrance C, where you will find us on the first floor.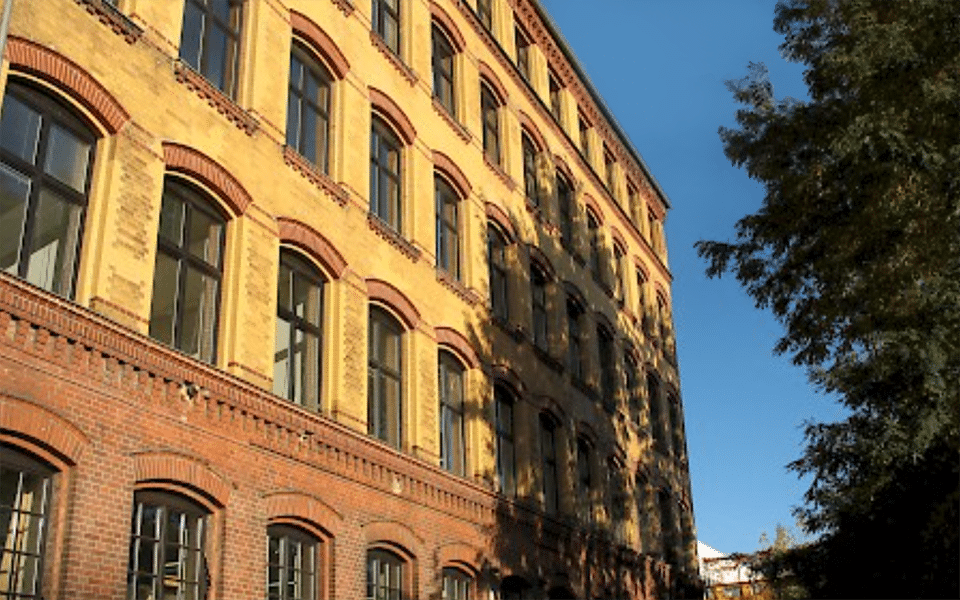 Arrival by public transportation
Take the underground line U2 to "Bülowstraße" and walk for about 4 minutes.
Or take the S-Bahn line S1 to "Yorckstraße (Großgörschenstraße)" and walk for about 5 minutes.
You can also take the S-Bahn lines S2 and S25, the U-Bahn line U7 and the buses M19 and N7 to "Yorckstraße". From there you can walk to us in about 10 minutes.
Arrival by car
In the Bülowstraße there are no parking ticket machines, with a little luck you will also find a parking place. On the grounds of the "Gewerbehofs Bülowbogen" itself there are free short-term parking spaces for up to one hour.