Transformation is a constant
The world is changing. Now. And now. Every second. New opportunities and challenges arise for companies. Employees are offered unimagined opportunities to participate and shape the world. The mere fulfilment of work instructions is already a thing of the past in many companies. At the same time, they want to be better employers and survive in an environment in which the competition can create new markets and unhinge existing ones at any moment with a disruptive idea. Then there are the consultants, authors and influencers who talk about agile or digital transformation at almost every opportunity. Perhaps we are living in an age of transformation, but this raises several questions:
Do companies really need to reinvent themselves?
Where are the customers in the transformation?
And what actually comes after a successful transformation?
Practically everything changes, practically everything is transformed
We are born, learn our first steps and words, grow up, try ourselves out, discover values and principles, and develop our personality. We question ourselves, our parents and our environment. You probably already know what I am getting at: We change. In small ways and in big ways. Our environment influences us and we influence it.¹
Changes are normal for each of us. They are immanent. At school, later at university or at work, in relationships, in attitudes and goals. We initiate them consciously and experience them unconsciously. We deal with them and communicate about them. We try to lose weight, outlaw light bulbs and straws, and travel around the world on cruise ships. We change our diet, spurn our CD collections as we spurned our record collections before. Of course, there is a good reason for this: we can now stream music for 10 Euro a month. New technologies offer new possibilities. New possibilities create changes in consumption and attitude. If you want to listen to a certain music, you no longer have to own it. If you want to drive a car, you don't have to buy it first. Ownership is becoming less important. Practically everything is in flux. Practically everything is changing. Practically everything is being transformed.
The transformation of companies
In 2018, the Massachusetts Institute of Technology (MIT) predicted that around 40 percent of Fortune 500 companies will have disappeared from the market by 2025. This statement was and is often interpreted as an indicator of failed companies that are unable to adapt and fail to recognise the signs of the times. But can such general interpretations be true at all?
In hindsight, we are all smarter. In hindsight, many aspects seem obvious, but in the present it is often not so easy to recognise trends, needs or changing markets.
Why do the vast majority of companies have more evolutionary ideas than disruptive ones?
Why do companies not find new employees?
Or why do companies rely on increasing user numbers and yet almost never make a profit with them?
Those who can correctly answer such and similar questions for their company today may have good chances of still being on the market beyond 2025.
Similar to each of us, companies are also changing. Companies are social entities made up of individuals. If an individual's attitude changes, he affects his immediate organisational environment. Don't you think so? Do you know colleagues who see almost everything negatively or who complain about everything and everyone? What does that do to you? Does that influence you? And what does that do to your colleagues?
Now, instead of a sourpuss, imagine a sunshine who sees things positively, gives valuable feedback and is open to change. Doesn't that already make a difference in your mind? Transformation is also a process of small steps. The problem with these micro-transformations lies in the lack of visibility. Without communication, change has only limited effect. So if you are dealing with an overarching transformation in an organisation, you should keep an eye on the corresponding communication.
Where are the customers in the transformation?
Dealing with change is commonplace for organisations. In the 1990s, it was about weekly working hours and breakfast and cigarette breaks. Organisational structures and processes were adapted and companies were acquired in the course of diversification strategies. At the turn of the millennium, employee share ownership via share packages as a salary component, the definition and use of business processes and procedure models, and gradually 24/7 accessibility and bring-your-own-device came into fashion. Today, organisations are dealing with
corporate democracy,
agile and digital transformation,
New Work,
Working out Loud,
the importance of trust,
the development of a culture of error,
the choice of supervisors,
the joint setting of salaries,
the quota of women in leadership positions or
the agile organisation.
The list can easily be continued. What do most transformations have in common? They deal with the interaction and working conditions within an organisation. They are inward-looking. Each of these aspects is important, but where is the customer? Shouldn't the customer experience an advantage through organisational transformation? Shouldn't the customer be at the centre of considerations and not always "just" the employees?
Malicious tongues claim that digital transformation is the only change that has the customer in mind, at least in a figurative sense. The adaptation of business models can only work with a view to the needs of users, buyers and partners. Organisations need to recognise what these needs are.
In theory, agile transformation also addresses customers, because after all, the agile approach is supposed to provide them with more useful features in less time – in exchange for appropriate feedback. In practice, this feedback is relatively rarely obtained and often organisations only focus on the sprint and velocity and no longer on the product to be created and thus not on the customer. Unfortunately, the verdict is often "customer and goal missed".
What actually comes after a successful transformation?
Imagine a company that has digitalised all its processes – what will the company do next? It will probably try to drive digitalisation even further, automate and optimise processes, integrate new tools, etc.
And what about agile transformation? What happens when a company has introduced Scrum, for example, with all the events, accountabilities and artefacts? Presumably, it will try to optimise processes, use more sensible tools, etc.
And what does this mean for the topic of transformation? Depending on the point of view
the process of transformation is never over. What follows agility or digitalisation? Since there can be no end – companies will always work more agilely and even more agilely, they always want to act more efficiently and effectively – transformation in itself is a continuous improvement process of an organisation.
After a transformation is before a transformation. Companies will continue to change, adapt, optimise even after a transformation. It is in the DNA of people and thus also of organisations to renew themselves. A specific transformation is therefore a process with predefined goals, measures, actions and results that will subsequently lead to the next transformation.
Either way, transformation is a constant.
Notes:
If you like the post or want to discuss it, feel free to share it with your network.
[1] If you are interested in more information on influence, the book Invisible Influence by Jonah Berger is worth reading.
Michael Schenkel has published more articles in the t2informatik Blog, for example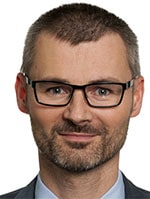 Michael Schenkel
Head of Marketing, t2informatik GmbH
Michael Schenkel has a heart for marketing - so it is fitting that he is responsible for marketing at t2informatik. He likes to blog, likes a change of perspective and tries to offer useful information - e.g. here in the blog - at a time when there is a lot of talk about people's decreasing attention span. If you feel like it, arrange to meet him for a coffee and a piece of cake; he will certainly look forward to it!​