Last week, newspapers reported that Volkswagen wants to prevent color printouts in order to save costs came out, along with staff reductions, of course. With more than 35 years of experience in large corporations, I think I can predict what will happen next.
We need new processes
The first step is to design and establish processes that allow the basic use of the colour printing option for individuals and a special permit for a single colour printout. For the latter, a few central devices will be installed, which will be used for one-time output after approval, requiring a special password to be assigned for this one-time process. Everything is quite trivial: Apply, receive activation, initiate printing on the PC, go to the printer, dial in there, print, done. The basic colour printing option for individuals is attached to the account of the user, who then bypasses the lock. Also super easy, and even works with his standard printer!
Two months later
IT has created three new jobs for printer representatives to process applications and check whether colour printing is really necessary, no problem, in two months, when the first flood of applications has been overcome, 1.5 jobs will suffice 😊. The discussions with the applicants are sometimes somewhat difficult, and some have not yet realised that this is about the continued existence of the corporation. But in the meantime there is also a responsible complaint manager and an escalation process. Initial voices are being raised that color printing should only be possible with the approval of the division manager.
The infrastructure department has provided the application procedures and the necessary patches for printers and Windows (keyword: identification of the authorized person), the first tests of the administrators were successful. The roll-out caused some difficulties, normal users have no extended rights, damn it. The first users are now going to the copy shop, and their travel expenses don't even attract attention.
Management in colour
After initial irritation at management levels I and II ("Our reports have become somewhat grey and colourless…"), there is now also an accelerated permit for colour prints for management presentations, so that the gentlemen, and of course the ladies, can prepare the presentations quickly in the company car.
Unfortunately, the service hotline was informed a little late, but in the meantime it was able to train two employees. Thanks to a temporary employment company, it was also possible to intercept the necessary capacity for the additional calls of the once again inexperienced users. The number of colour prints has drastically decreased, the purchasing department is currently calculating the savings for paper and toner in order to present them to the Management Board. Employees who are lucky enough to receive a one-off special permit for color printing are happy about the additional break and the 10-minute walk to the central output device – after all, it's spring. Rumour has it that a management assistant even suggested to record the statistical correlation between days absent from work and special permits. It only gets annoying when a pile of paper is printed and you have to wait for your own three pages, or when the toner is empty and no one nearby can help – crap, so you're too late for the meeting ☹ Whereby: It's not bad either, coffee and cookies have already been cut three weeks ago by the second wave of cost-cutting measures.
The plea
In the end, an employee even dared to ask at the works meeting whether it would not have been possible to settle all this with an appeal to the employees, because they also want to preserve their jobs. He received a clear answer from the management with the remark that appeals are seldom used, one should only think about the quota of women in top management.
Note:
Volkswagen is now abandoning colour printing: https://www.welt.de/wirtschaft/article191875381/Volkswagen-verzichtet-ab-sofort-auf-Farbausdrucke.html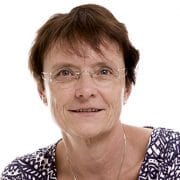 Astrid Kuhlmey
Computer scientist Astrid Kuhlmey has more than 30 years of experience in project and line management in pharmaceutical IT. She has been working as a systemic consultant for 7 years and advises companies and individuals in necessary change processes. Sustainability as well as social and economic change and development are close to her heart. Together with a colleague, she has developed an approach that promotes competencies to act and decide in situations of uncertainty and complexity.