Digital Transformation – A Plea for Quality
Actually, I am an optimistic person, but I am rather worried about the digital transformation. Obviously, the IT world is turning slower than the media would have us believe. For example, the CEO of a motor oil specialist from Ulm, Germany, reported to the Frankfurter Allgemeine Zeitung (FAZ) that the changeover to a new ERP software had led to a 30% drop in profits in the first half of the year. He explained that "he never thought that a software change could make an entire company skid so much" and that he had never had to apologise to customers as often as in the last six months.¹
The software is stuck
The recognition value is – admittedly frightening – high for seasoned IT experts like me. So I still remember well how 15 years ago, together with a colleague, I was called into a brand-new, highly automated pharmaceutical distribution warehouse near Unna, Germany, where the packed crates circled on the conveyor belt and the waiting lorries stowed up to the main road – reason: The invoices were not printed, somewhere there was a deadlock in the software.
And which successful IT project manager does not remember the rollout of the new, absolutely business-critical software, as a result of which entire company processes began to falter and in some cases even the old IT system was "revived" for a transitional period. 
What frightened me when I read the article is that such incidents will probably continue to be the rule rather than the exception in 2019, because otherwise the resigned fatalism cannot be explained. This is worrying, what is actually going on?
The era of digital transformation
We constantly hear or read that digital transformation is inevitable, that everything would become better, faster, simpler – and then this message. Obviously, in 2019, it is still quite common for the introduction of new software to slow down companies or even jeopardise their success. Hype concepts such as blockchain, cloud, agility, disruptive technology, etc. contrast with a reality in which, even with standard systems such as ERP, we are not in a position to supply and introduce IT solutions to companies that at least do not worsen the work situation of those affected in terms of processes and performance.
And this is not an isolated case. If I ask around former colleagues, I hear about upgrades to Windows 10, which leave field staff without a laptop for 4 days, and authorities that do not even succeed in equipping them with workstations. By the way, I didn't have to ask long for such examples.
And in this reality, they want to make me feel that my fridge will soon take over the shopping and my car will drive me to the customer, while I relax and read through the workshop documents again. My imagination generates images of me either desperately looking for something to eat in my fridge or looking for helpful neighbours via nebenan.de, who take all the food from me at short notice that no longer fits in the freezer. I prefer not to think about the self-propelled car, even if one or the other memory of cheap science fiction films is unavoidable. Somehow this reminds me strongly of "Papa ante Portas" movie, only it's not "Papa" who buys, but a not unlikely digital kitchen appliance. In both cases a bad preparation.
Complex system landscapes need expertise
The question arises as to the possible causes, and I can only speculate without well-founded, large-scale vulnerability analyses (which, by the way, would have been necessary for a long time!), but perhaps a look at the historical development of IT will also help here.
The more complex the system landscapes became, the more important the understanding and expertise of the IT experts became for the synchronisation of technical processes as well as an intelligent test design. These two aspects were neglected due to lack of time and lack of training. I still remember the statement of an IT colleague about 6 years ago that the problem with my portfolio software was solved by using faster server hardware; my workstation computer had simply already taken on further activities without waiting for an answer from the slow server. 3-4 years earlier, a development team was about to disable a chaotically organised substance store for several months because they had not adequately secured the associated database processes against server crashes. There was the threat of a loss of consistency between the database and physical inventory. In both cases, an understanding of concurrent processes and transaction logic looks different, and the colleagues had studied computer science. Anyone who believes that these are older colleagues who have not yet received sufficient technical training is mistaken. The majority of the colleagues had graduated a few years earlier from well-known universities or technical colleges and will still be active in the next 20-30 years.
I also remember excuses from project teams, after the software had rather met delivery deadlines than response times, that the load test of the new, business-critical software had been omitted due to lack of time, after all it was a ready-made software, and that the installation guidelines had been adhered to exactly – another training problem, which is also due to the typical time pressure in projects.
The beautiful new world of the Internet
Another unpleasant problem recently had a young and technically very smart girlfriend, and we all know it in this or a similar form: We fill out a contact form on the web, want to upload some documents, and it doesn't work; the work of 20 minutes is lost. If we change the browser, it suddenly works without any problems. I can't believe that in 2019 this is still not solved. The topic of "independence from the output medium" was already solved in its essential features in the graphics sector in the 80s of the last century. Of course not everything was perfect, but the statement "Just change the output medium" would have been embarrassing at that time, today it is quite common and generally accepted. Probably a consequence of the fact that software has to be brought to market quickly and becomes obsolete just as quickly; how can there be enough time for good design, appropriate testing and rework?
All this doesn't make me optimistic that we will achieve the quality required for digital transformation. Quality is gradually entering the darkness of oblivion – with hype at the forefront.
Technology permeates our lives
With the digital transformation, technology permeates our lives and with increasing complexity becomes more and more an independent system. Already today there are qualitative scientific statements that the unpredictable (so-called uncertainty, increasingly complexity is also defined in this way) is not only influenced by the human factor, but that technology, which was previously seen as deterministic, has a comparable significance as cause. Prof. Fritz Böhle has developed a sociological model of how action and decision making is possible in unpredictable situations. An essential aspect is experience-based knowledge, the basis for which is well-founded, cognitively learned knowledge about technology itself, and, based on this, a "feeling for technology" as well as a willingness to experiment. All this seems to be decreasing more and more in our everyday life, because the prerequisite for this is that we take our time appropriately and create room for learning and creativity.
Technology would give us the opportunity to have such freedom by shifting tasks to technology. But here the cat is biting its tail: we would have to give technology the time to mature and equip experts with the knowledge and the time required to deal with it in a well-founded way. If we don't, we can read the result in the article: "If the goal was to save costs and simplify processes, Prost [the CEO] is now busy hiring additional people because the entire order processing, from customs form to invoice, takes twice as much time as before." The relief through technology looks different.
It seems to me that a fundamental rethink is necessary here, away from "other nations are faster and more successful than us if we don't participate in the same way" to "we are going our own pace to successfully offer Made-in-Germany quality". The prerequisite for this is a training system that imparts basic knowledge instead of quickly teaching outdated hypes. By the way: Even in sport a sprint was never THE success driver Made-in-Germany; in a time when mindfulness and deceleration are demanded, perhaps even an advantage.
My request
I hope that training bodies and companies will (recognise) that they need to (re-)activate quality awareness and improve the training and competences of experts. The conflict of interest between time pressure and quality must be very conscious and must not be decided unilaterally in favour of the time factor.
Then the digital transformation can come. But if we don't succeed, I am not interested in a digital transformation, which influences my (everyday) life in such a way, personally and even as a graduate computer scientist.
Notes:
[1] In German: https://www.faz.net/aktuell/wirtschaft/erp-software-chaos-erzuernt-liqui-moly-chef-ernst-prost-16277813.html
Find more posts from Astrid Kuhlmey here  »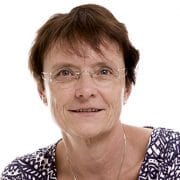 Astrid Kuhlmey
Computer scientist Astrid Kuhlmey has more than 30 years of experience in project and line management in pharmaceutical IT. She has been working as a systemic consultant for 7 years and advises companies and individuals in necessary change processes. Sustainability as well as social and economic change and development are close to her heart. Together with a colleague, she has developed an approach that promotes competencies to act and decide in situations of uncertainty and complexity.