Customers keep asking me whether there is a rhetorical difference between the age groups. Each generation has its own political and social influences. Yes, there are differences in communication and therefore in understanding between the Baby-boomers, Generation X, Y and Z.
In the "silent generation" (1925 to 1945) it was not yet popular to revolt against authorities or to reject authorities. To doubt the decisions of one's own husband, father or uncle was considered disloyal. Tragic example: Rosemarie, the silent wife of the incest criminal Josef Fritzl from Amstetten, would have hardly existed only a generation later. She belongs to the "silent generation". Supposedly she did not notice for 24 years that Fritzl raped his own daughter 3000 times in the cellar and had seven children with her. She herself had not had sex with her husband for 20 years and apparently no further questions.
The Baby-boomers – multi-discussers
With the Baby-boomers, on the other hand, it was good manners to question instances and behaviors. The politically interested 68ers lived as if in a self-made debating club and trained the counter-talk. There was much philosophising and criticism of the state, society and above all of peers who thought differently. The hip argumentation technique: "warn" and escalate topics by threatening scenarios. "What if …" shaped this idealistic time.
Today the former Baby-boomers are between 58 and 73 years old and were born between 1945 and 1960. Telephone and fax were among their available communication channels at the time. The more conservative sat together in front of the television in the evening, others talked about the Cold War, the smashing of capitalism, RAF terrorism or the moon landing. Films such as "The Graduate" were shown in the cinema and danced first to Elvis Presley and Simon and Garfunkel, later to the music of the Rolling Stones or Beatles. Woodstock marked the end of the mainstream hippie movement.
The '68s were a quarrelsome people who worked their way through the authorities and even their peer group rivals. It is striking that it was precisely for these "laissez-faire" educators that the hack series was organised in an authoritarian way within their own political movement.
Joschka Fischer and Herbert Grönemeyer, both representatives of that time, remember that much was done in the group. Everywhere it was overcrowded – at the universities, in schools and on demos. Some had to defend themselves, whether because of their appearance or their long hair. Those who were often mobbed learned to defend themselves. Others, on the other hand, were both under consciousness-expanding influences, praised the Flower Power and the associated political youth revolt. This generation has learned to create slogans and to oppose everyone and everything. Many of them actually went into advertising or politics years later and got money for writing. The training for this was provided by the former meeting places and protests on the streets against the establishment or the Vietnam War.
It is interesting to note that many Baby-boomers were dream children and grew up in solid circumstances. Early on they developed self-confidence. As an affluent generation, they had hardly any privations to suffer and still collected a lot of anger in their stomachs. This is surprising, since they were not born between the ruins of two world wars, but – on the contrary – during the economic miracle period. Today, some are already retired and are lucky again: the state pension will still be paid out in full to these years.
Generation X – Inquisitive skeptics
The disorderly conditions of their parents did not seem very attractive for Gen X. In addition, they had had enough of being constantly warned of catastrophes by the "good people" born around 1950. From "nuclear power, no thanks" to dying forests and acid rain to the hole in the ozone layer, everything was there. Even today, former Baby-boomers are at the forefront of the strongest warnings about the melting of the polar caps and the effects of climate change.
In contrast, Generation X (today between 38 and 58 years old) was busy with completely different topics. They enjoyed a less rosy childhood and grew up as key or divorced children. A secure job or free love was not their maxim, but a meaningful work-life balance. To this day, they make no secret of the fact that the family is number one, not the job. Gen X lovingly organise family trips and like to spend a multi-generation holiday.
Anyone who was a teenager in the eighties lived by the motto: "I'm going to break, are you going with me?" There was a lot of smoking and irregular and unhealthy eating. The sport hype that continues to this day was still in its infancy. Jane Fonda and Sydney Rome revived the circulation and triggered the aerobic movement.
Neon colors and carrot trousers and the "New German Wave" determined the fashion trend of the 1980s. Boy George, Madonna, Spandau Ballet or Pink Floyd were laboriously recorded on tape by the radio and then played on the Walkman. You had to decide, if you were "Popper" or "Punk"? Were you wearing Fiorucci jeans, Lacoste shirts, Benetton pullovers and smoking Dunhill cigarettes? Or did you rather stick a safety pin through your cheek, burp while drinking beer, put on jump boots (Dr. Martens) and comb your hair with a mohawk?
The youth was emotionally hypothermic. Great things were at most called "cool" or "galactic" and "everything paletti". For the first time parents were afraid that their children would eat fruit, vegetables or mushrooms – thanks to the Chernobyl reactor disaster.
Nowadays, Gen X is more concerned with their health and nutrition. They have seen much more of the world than their parents. With around 26 days of travel per year, they are perfect advisors to exclusive destinations and demanding holidaymakers who pay well for tourism. In small talk, for example, they can make comparisons between countries and have become acquainted with many cultures.
On the other hand, they are not as favoured by fate as the Baby-boomers before them, which explains their youthful "No-Future-Groove" and skepticism. For the first time, a generation without a previous war had to content itself with less prosperity and economic security than the parent generation.
Through the interface between the industrial and the digital age, Generation X produced many individualists and self-employed people, all of whom were experienced in dealing with technology.
Today, they make up the majority of the working population. It is said that of the 51 million people who were born between 1960 and 1980, they either wish to become good, competent managers themselves or at least to work for them. Whereas the next Generation Y and their 75 million people prefer to work together with management. They are not individualists, but rather collectivists.
Generation Y – a fun society
In communication, it is noticeable that Gen X stands for other values than its children later on. Friends are friends, but not family. Diversity is accepted, but no rainbow parade is yet celebrated as a giant event. In 1999, the Love Parade attracted 1.5 million ravers to Berlin. Technoculture was on the advance.
Whoever was born between 1980 and 2000 belongs to Generation Y and grew up with the Internet. Fast technical multitasking is easy for the so-called "millennials". The most influential experiences were 9/11 and the Iraq war.
The digital natives moved for the first time in social media such as StudiVZ, Myspace and ICQ. They are the first generation for which reality TV formats were produced. Youth channels such as MTV and Viva started their programming. The smartphone became a constant companion and the pet of the "Xennials" was called Tamagotchi.
In contrast to Gen X, they were not interested in knowledge, learning or gaining experience, things change too quickly in their experience space. Their carrot is money, not freedom.
For some millennials, the battle rhetoric of the Alt-68s is repulsive and alternative. Who was born around 1950 and has not developed from his former values, makes a dogmatic, morally acidic, unworldly and socially romantic impression on the young Generation Y. The term "Generation Snowflake" is ridiculed by some as too fragile and less stress-resistant. Pampered boys look like "sissies" to previous generations and pampered girls are classified as mentally unstable. Amy Winehouse, Peaches Geldof and Avicii are sad examples.
In fact, the Ypsilonians didn't take life so hard and rediscovered the home, marriage and a pleasurable existence for themselves. In postings they develop their own language peppered with emojis and acronyms. "Lol", "dunno" or "xoxo" are just a few examples and mean: Laughing out loud, no idea, hugs & kisses.
Gen Y increasingly renounces verbs and forms idiosyncratic sentences that later even find their way into advertising: "So geht Bank heute" (Targo Bank), "Soo muss Technik" (Saturn). German-Turkish comedy was at the beginning and sentences like "Gemma Billa?" were heard more and more often. Comedians like Kaya Yanar and Bülent Ceylan still profit from this trend today.
Generation Z – genuine chillers
Those born after 2000 perceive the world completely differently. They are truly technoholics and grow up with 3D printers, drones, global warming and serial electric cars. The so-called iGen was born into a digital world. They play on PlayStation, X-Boxes and talk in "Denglisch". The computer language provided a boost. Anglicisms began their triumphal march. If someone is "not happy" about the "primetime" instead of the main evening program, you can no longer "delegate" these words.
Although the chillers meet online to play, chat and face-time, they spend much more time alone. They do not visit scouts or many clubs, but are still connected to friends. The Selfie cult begins and with it the need to tell others what one is experiencing. Influencers and video bloggers develop star cult.
"Mok-Bangs" could only be invented by Gen Z: You eat together with your favourite influencer and watch him eat. While the celebrity on TV stuffs fat burgers into himself, you nibble on fruit or vegetable sticks yourself. On dating platforms such as Tinder and Lovoo they find partners and no longer ask each other: "Your place or mine", but they invite you: "Netflix & Chill".
The iGen prefers to work on maximising their joie de vivre. When learning for school or university, learning videos, not books, help them. Convenience is the trump card!
The use of digital language assistants like Alexa, Cortana, Siri and Co forces this generation to use main sentences. Nested sentences are passé! Alexa wouldn't understand them at all. The iGen has conditioned itself to search terms. They don't need travel agencies, they book online. Nobody learns to read maps anymore, but they ask GoogleMaps for the way. The youngsters invent and sell ingenious apps that they don't necessarily use themselves. Example: Babble and Duolingo are language learning apps that are particularly popular with the knowledge-hungry Gen X, not necessarily with the Gen Z.
On the job, the new individualists set their terms, not the company. They are hardly loyal to a single company, they prefer to pursue cool projects. "Work from home" is an integral part of their way of working. Their employers and locations change. Experience-oriented work is the order of the day. The iGen is growing globally and is soon conquering the economy.
Notes:
Information about Tatjana Lackner can be found in German at www.sprechen.com. She regularly publishes useful information on the subject of communication at www.sprechen.com/blog. 
Tatjana Lackner has published a few more articles here in the t2informatik Blog:
Communication in small and large companies
Emojis in communication
Communication trends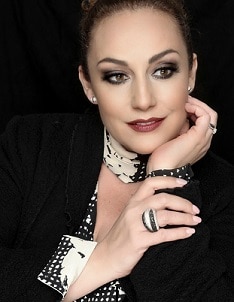 Tatjana Lackner
Tatjana Lackner is one of the leading communication & behavior profilers. Her eye captures people. Her ear hears personal details from every voice. She recognizes the smallest aspects of behavior. The "Trainer of the Year" (Magazin Training) is a politician coach, 6-time bestselling author, 2-time mother and already a young grandmother. Tatjana Lackner is by her effective Coachings Top Trainerin of German-language radio and television moderators, of many high-level personnel, managers, politicians and successful enterprises at home and abroad. She recognizes the potential learning fields of her clients in a flash. She formulates her trainer feedback in a precise, accurate and noticeably honest way. Tatjana Lackner's trainings, seminars and events guarantee a high fun factor.