Promotion of women in companies
We in Germany are still a long way from equality between women and men in the world of work. To be precise, 202 years, if things continue at the current pace, the World Economic Forum calculated in its "Global Gender Gap Report 2018".¹ "Promoting women" – the very term has a stigmatising effect and triggers spontaneous fears and defences in many men, and even in women it leaves a bitter aftertaste behind. Because well meant is not always well done. More and more of the same doesn't make it any better. In its current form, the promotion of women reinforces the old role models even more.
The phenomenon of the glass ceiling
The world of work has been shaped and structured over centuries by men, according to their predominant understanding it functions perfectly and can remain so. The phenomenon of the glass ceiling is therefore the result of three attitudes that are predominantly held by men in decision-making positions, which obstruct women's path to top positions:
The conservative attitude: Women are generally rejected in "male circles". Although they have a higher social competence, they act harder than men under the pressure of higher responsibility, thereby losing their social competence and no longer being authentic and credible. In addition they must have the children and the balancing act family occupation is simply an unsolvable excessive demand.
The emancipated attitude: In middle management women and men should be equally represented, but for higher levels women simply lack assertiveness. This is about efficiency and tough sales figures, which require much more harshness … see above.
Radical individualism: The only thing that matters is individual competence, role models no longer matter, we all have the same opportunities. Unfortunately, however, there are too many deficits among women, they choose the wrong professions and usually do not even want to take on positions of responsibility themselves. For example, there are simply too few technically suitable, authentic and flexible women for top positions.
If a woman nevertheless fulfils one of the requirements for leadership positions mentioned by men (hardness in contradiction to the traditional image of women, assertiveness in male power structures, professionalism plus authenticity and flexibility), she is always in contradiction to the other two at the same time. A woman who, despite everything, has overcome the glass ceiling and made it into a top position such as a member of the Board of Management or the Supervisory Board needs an understanding partner who is willing to stand back and back her up. Otherwise she would have to do without her own family, which in turn would damage her reputation. Many women who can count themselves among this small elite report on this. No question about it, they have proven that women in top positions can be convincing and deserve respect and esteem. But here the role models are simply reversed. Otherwise, everything stays the same.
Promotion of women strengthens traditional structures
The promotion of women, as it has been predominantly implemented so far, follows the male argumentation and addresses the supposed deficits of women.
Seminars in which women learn to cope and "play along" in a male-dominated working environment are offered particularly frequently. In other words, communicating, making decisions and leading as men can move within the existing structures. Thus they always remain under pressure to prove that they are just as good or even better than men. At the same time, they rarely make the step through the glass ceiling into a top position, even if there is a high proportion of women in the workforce. This is regarded as the failure of women and is water on the mills of the opponents of women in management positions and women's quotas, whereby even many women argue in this sense ("I'd rather have a male boss than a female boss", "I don't want to be a quota woman"). The system keeps itself. The promotion of women is part of this system.
Even the awards and certificates for the advancement of women in companies, which are popular with employers, are counterproductive as long as they are geared only to quotas and offers for women, e.g. for reconciling family and career. On the one hand, they cement old role models. On the other hand, it is not only a question of how and how many women are able to occupy management positions, but also how effectively they can help shape the company's structures in order to bring about lasting change.
The promotion of women in itself is a mistake in thinking
"You can never solve problems with the same way of thinking that created them," Einstein has already put it in a nutshell.
In the 21st century, it can no longer be the way to adapt women to a system that is geared in every respect to the career image of men in hierarchical organisations and in which the assessment of competence and performance is always based on uniform criteria created by men for men. Women's quotas or mixed leadership do not change this either, even if they encourage public debate and encourage more women. Women do not need coaching and do not need to prove that they can compete with men in the world of work. That is not a question. Too much potential falls by the wayside. There is nothing wrong with women, the problem lies in the system.
Adapting the system to people and their diversity
What women really need are equal opportunities, a culture of recognition and more openness to other perspectives and ideas. And the self-confidence to be able to and want to set one's own female footprints. For this to happen, things have to change in the structures of people's organisations and minds – parallel to each other and not one after the other. Impulses for the structure:
The framework is provided by intelligent diversity management closely interlinked with a transformation strategy for a new working environment and leadership 4.0. Intelligent diversity management not only ensures diversity in the workforce in general and at management levels in particular. It also ensures that the various people really have a say in what is going on and can help shape it. In addition, it promotes various possible solutions that can be lived in parallel, be it in the flexibility of working time and place of work or career design, the choice of communication channels and means or ways of making decisions. The change for a new world of work promotes a new understanding of leadership/power, communication and transparency – decisive factors for a new micropolicy (who comes how into certain positions, who has how much influence, how decisions are made etc.) in the company.
Instead of focusing on the advancement of women, the focus should be on talent development, individual personnel development and life-phase oriented career planning. The more diversity in the forms of implementation is promoted and harnessed, the more people and companies benefit from it.
Making the workplace and working hours as flexible as possible would be a real step forward. Attendance hours say nothing about performance. Instead, the presence culture stabilises old role models and task assignments.
More project tasks, the self-evidence of temporary leadership (independent of full-time) and a mix of forms of work and learning (in presence as well as with digital tools) can further ensure that people make the best possible use of their potential in the company. Other plus points include offers that support networking and collegial support both internally and beyond the company's own horizons.
Of course, all offers should not only apply to the promotion of women but explicitly to all employees, regardless of gender and parenthood, age, number of hours, time limit of the employment contract, etc. Only in this way can the company's diversity strategy contribute to change in the minds of individuals.
Impulses for the minds:
It is important to make people aware of and break down gender stereotypes, e.g. through gender training, up to and including the question of how gender mainstreaming can be implemented internally in daily work and, depending on the sector, also in work for customers. Internally, for example, recruiting, task assignments and competence requirements, assessment systems and selection procedures are put to the test, as are presence culture, meeting habits and much more. Making women and their achievements visible is also an important contribution to this. It is not only women who can profit from this, but everyone in the company.
The best offers are of no use if women do not accept them. For them, the following applies: helping themselves and becoming visible or audible instead of waiting for a request. In addition, use chances, all the same whether as "quota woman", because of the authority or something else. Men also don't ask how they got a chance, but take it and, in case of doubt, rely on learning on the job. And they do well to do so.
No more unnecessary men-versus-women/women-versus-men talk. There is not a large number of women who have both feet on the ground in their professional lives and can take on responsible jobs even in top positions. Likewise, there are many men who do not always want to put their job and career first in order to meet an outdated role model, but have long since set other priorities and also want to take on family responsibilities. Those who have recognised the potential of women and diversity in the world of work and are committed to equal opportunities – not only in the #HeForShe campaign.
If Plan A doesn't work, then you should have Plan B instead of simply recycling Plan A. This also applies to the advancement of women. Let's talk about Plan B.  
Note:
[1] "Global Gender Gap Report 2018 als Download: https://www.weforum.org/reports/the-global-gender-gap-report-2018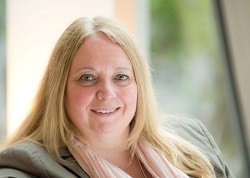 Birgit Schiche
Birgit Schiche used to be an executive herself for a long time before she decided on a different career path. As a change management consultant at Daimler and later as a senior consultant at a Hamburg management consultancy, she supported organisations and managers in change processes. Today she works as a consultant and coach with Plan B. Schiche - Human Resources Strategy & Leadership as a Pioneer for a New World of Work. Her principle: Even the smallest steps to change are worthwhile - the main thing is to get something moving. She particularly encourages women to play an active role in shaping change.